"Ven Conmigo"
Tracklistings: 1.) Ya Ves; 2.) Aunque No Salga El Sol; 3.) Ven Conmigo; 4.) Yo Te Amo; 5.) Enamorada De Ti; 6.)La Tracalera; 7.) Baila Esta Cumbia; 8.) Yo Me Voy; 9.) No Quiero Saber; 10.) Despues De Enero; 11.) Enamorada De Ti (Club Mix); 12.) No Quiero Saber (2000 Mix); 13.) Spoken Liner Notes By The Band and Family; 14.) No Quiero Saber Music Video
Background: Released on October 6 of 1990, Ven Conmigo is the album that broke down the Texas state borders and took Selena all over Hispanic-USA and into Mexico. With Abraham's urging that each Selena album from now on contain different types of music, this album has Ballads, Cumbias, Pop, and Rancheras. ALL of which Selena could pull off effortlessly. This was the album that made it to the #1 spot of the Billboard Mexican Charts, and Baila Esta Cumbia and the title track became two of Selena's trademark hits.
Review: The first really really big album in Selena's career is really what gave the band the musical confidence to try out other things for the later Entre A Mi Mundo. At the start of the CD, we have "Ya Ves", a terrific Tejano song that Selena always sung with lots of passion on stage. On disc the song is a little subdued but it still has a lot of energy.
"Ven Conmigo" and "Baila Esta Cumbia" are my favorite songs from this CD. "Ven Conmigo" is a terrific banda sounding song, but Selena's voice makes it hipper than any other singer would make it. Baila Esta Cumbia shows Selena's ability to make a fun, simple song sound more than it is ( The same would also hold true for Bidi Bidi Bom Bom 4 years later). It must be so, because this song has become a Selena favorite, and remains so until this day.
"Aunque No Salga El Sol" is a nice ballad, but by no means the star of the album. "La Tracalera" and "Despues De Enero" are catchy, but sort of pass off as fillers to take up the rest of the room of the CD. Don't get me wrong, they are good songs, but not AS good as the others. "Yo Me Voy" is a very good duet between Selena and Pete, but it does not surpass Amame, Quiereme from "Selena".
"No Quiero Saber" and "Enamorada De Ti" are more of the pop sounding kind of songs. These helped prove that Selena could indeed explore wider territories than just Tejano. "No Quiero Saber" was still fresh enough in 1996 to be the official Spanish theme for the Summer Olympics.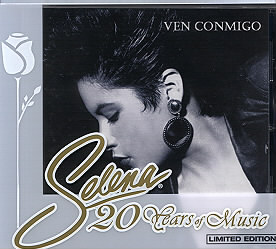 Buy This CD. Hurry, it is a Limited Edition!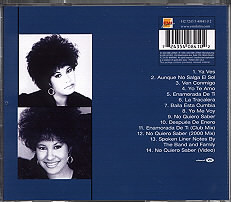 Bonus(es) for the re-issue: This is an Enhanced Disc which includes the No Quiero Saber Video. This is not of the best quality, but is now available on DVD. Two Bonus Tracks: Enamorada De Ti (Club Mix) and No Quiero Saber - 2000 Mix (even though it was mixed in 1996). Also included are the full lyrics of the songs, and intro text. And lastly, the Spoken Liner Notes which are really enthusiastic this time around, since this was the "BIG" album of the time. A.B discusses how seeing Selena perform Enamorada De Ti for the first time made him "high", Suzette talks about why the cover of the album is in black and white (Selena did something unexpected the night before the shoot), and Abraham discusses how he thought the title track "wouldn't do anything".
CD Grade: B+